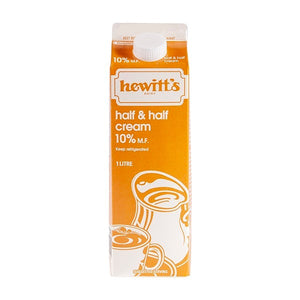 Fresh coffee cream
I love this coffee cream, it's fresh, it's local, and has no emulsifiers.
Best Cream you can get - for miles.
You can find comparable at almost twice as much but why??? When Niagara Fresh Market deliver when you want and have great quality in everything they sell with a delivery fee that is less than the cost of me using my own car. I highly recommend you give them a try. You will not be disappointed. Enjoy!
Best cream!
I love this cream so much. I especially love that there are no filler ingredients.
Zero sugar cream is awesome